Since we last wrote, the RustCon CFP closed with 50 proposals submitted! We're very excited about this level of engagement for a first time conference. We'll be reaching out next week with selections.
We also added a way to pay by Ether! We know many folks in our community have coins laying around, and we happen to have the facilities to handle those!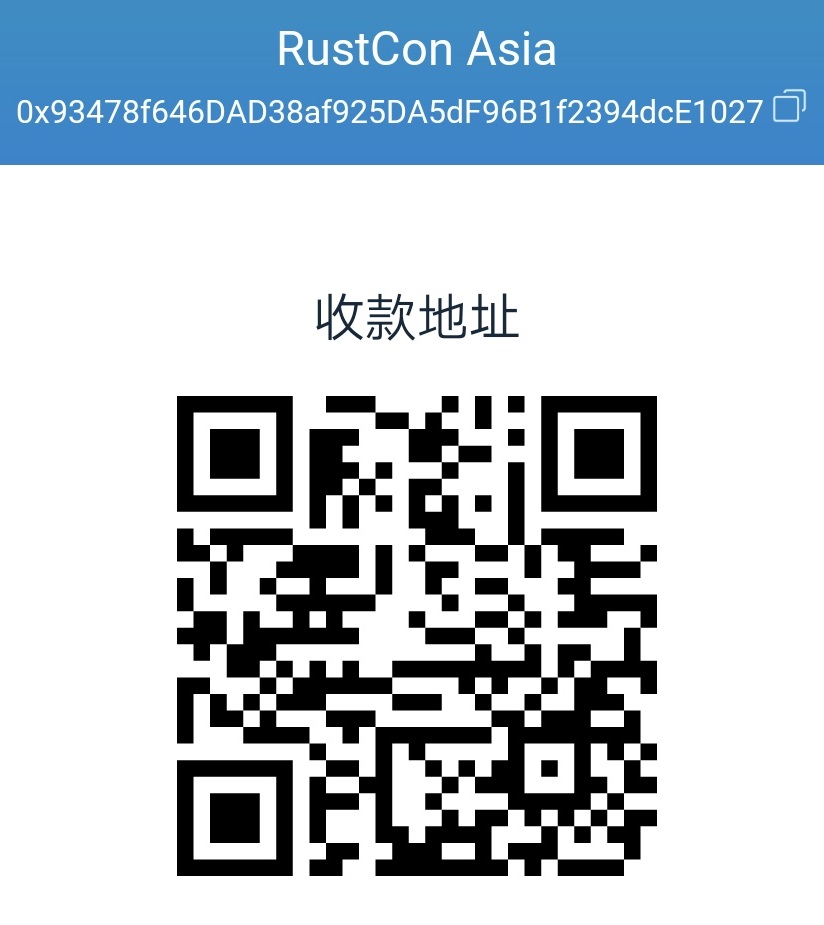 We've also been talking to companies and other conference organizers worldwide, learning how we can create the best experience for you. If you're a company or organizer interested in sponsoring or supporting RustCon Asia please reach out to us!
Tickets are still on sale for the conference. Hope to see you soon!